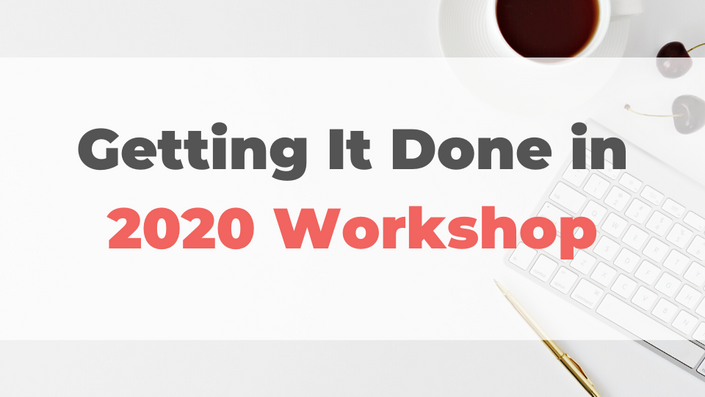 Getting It Done in 2021: Making a Plan for a Profitable Hosting Year
Say no to empty nights. Say no to overwhelm. Say yes, yes, yes to a 2021 Superhost year.
When you're Superhost-ready for the year.
Your Calendar is ready with the right pricing.
Your Airbnb is in tip-top shape.
You're prepared for all the guests, all the seasons.
You, my dear host, are a very happy host!
After almost 10 years as a six-figure Airbnb host and over 1985 guests from over 45 countries, I have to be organized or my business will run me. Let me show you how it works.
Hosting success requires a strategy. Do you have one?
This strategic planning workshop will help you make a strategic plan for a profitable year of Airbnb hosting. You'll be ready to greet your guests and meet your challenges with confidence and positivity.
A new year is just around the corner. Are you ready to meet it?
This workshop will prepare you to:
(and what didn't).I'll share my secrets for how to make the most of past mistakes and build on past successes. From rave reviews to contractor fails to financial fitness, you'll learn how to look back at 2019 and learn from it all -- the good, the bad and the less-than-stellar.
and make the most of ALL days. You'll learn essential tips to avoid double-booking, take advantage of the downtime and plan strategically.
for year-round hosting with ease. We'll talk seasonal sales as well as how to save the most money AND wow your guests. I'll share a year's worth of tips on how to maintain and upgrade your Airbnb vacation rental so it's ready for anything the year throws at it.
and get return guests. Yes, the calendar matters. I'll show you how to strategically sell your space, purposefully plan your promotions and blissfully build your profits.
and schedule in some time for FUN. All work and no play makes Evelyn a grumpy host. Learn how to intentionally build-in blocks of time to relax your body, renew your mind and refresh your soul. And sleep. There will be time for sleep.
with strategy, intentionality and profitability. For that, you've got to have a plan; and I'll help you develop it. With a plan in place, the sky's the limit and Super-Host status awaits.
When you join my Getting it Done in 2020: Making a Plan for a Profitable Hosting Year, you'll walk away with a calendar that will help you create a plan for your best year…OR YOUR MONEY BACK!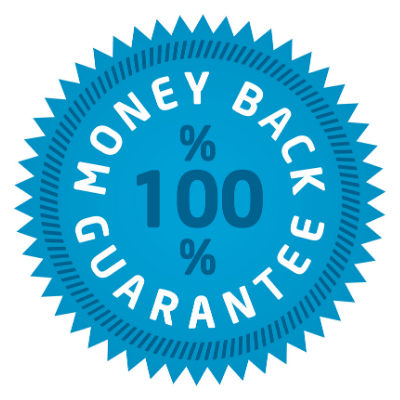 You can download it immediately, no need to wait. The Getting It Done workshop includes a workbook that's packed full of helpful information to get you started on planning and defining a successful hosting year.
You, me, and a calendar.
We're standing at the threshold of a new decade of hosting challenges and opportunities. With some smart planning, the future looks bright. Let's do this right.
Even if you've been a "fly-by-the-seat-of-your-pants" host in the past. A little planning never hurt anyone. And a little organization goes a looooong way.
Even if you've never had a purposeful financial plan for your Airbnb. Unless you've discovered a tall and leafy money tree on your property, you probably need a money strategy. In the absence of a money tree, you need a Plan-B. "B" is for Badia, and I'm here to help you plan for profits.
Even if you've developed a love-hate relationship with calendars and schedules. We are gonna have FUN with this planning session!
Because Super Host status doesn't just happen. It takes some cultivation, organization, and preparation. Cultivate a welcoming space. Organize a strategic schedule. And prepare for the ups and downs of another roller coaster hosting ride.
Confident, knowing you have a year-long plan for hosting success--a guide that shows you important dates, essential tasks, and rewarding opportunities.
Capable, because you've done your homework, gotten organized and are prepared for any hosting scenario.
Empowered with the tools you need to strategically promote your listing, equip your space, plan your calendar and organize your life.
Hopeful, because you know your positive attitude will pay off and will spill over onto your guests each time you serve them as a calm, competent, welcoming host.
Ahh, my dear host. I know what it is to go through a hosting year feeling stressed and overwhelmed. And I know what it is to go into a year feeling relaxed, energetic and excited for what's ahead. I want you to experience that feeling, too.
I've been Airbnbing since 2010, and since 2014 I've been teaching hosts worldwide how to create and maintain a successful hosting experience.
Now I want to share with you some actionable insights on how you can make 2020 your most successful year ever as an Airbnb host.
Whether you're a veteran host or a newbie to the Airbnb home-sharing world, my 2020 planning workshop will help you strategically navigate the twists and turns of the sharing economy and prepare the way for your most profitable year ever.
You, me, and a calendar. Let's make a plan!
Your Intentional Host,
Evelyn
Frequently Asked Questions
How long do I have access to the course?
How does lifetime access sound? You have unlimited access to this masterclass for as long as you like - across any and all devices you own.
What if I am unhappy with the masterclass?
We would never want you to be unhappy! If you are unsatisfied with your purchase, contact us and we will give you a full refund.
When do I have access to the masterclass?
Immediately, as soon as you buy the course you can access the class and all the materials. No need to wait.